 Source Westkapelle, Zeeland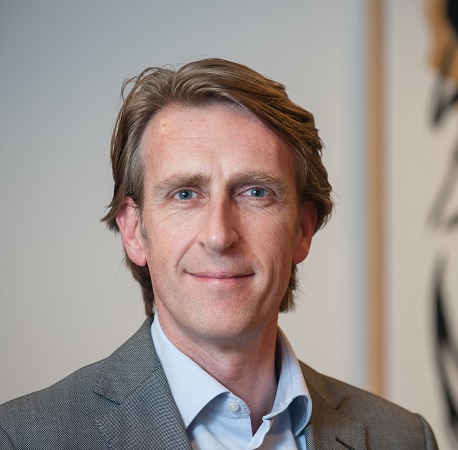 Dutch Association of Dredging Contractors
"Land Reclamation and Coastal Engineering is a vital sector."
Edwin Lokkerbol


General Manager
Dutch Association of Dredging Contractors
---
Bezuidenhoutseweg 12
2594 AV The Hague
The Netherlands
T +31 (0)70 34 90 709

A vital sector:

Wherever coastal protection or land reclamation is needed anywhere in the world you will find at least one Dutchman advising and often a Dutch company to carry out the work. They have built a worldwide reputation in this work by necessity. They have not only written books about it, made films about it but designed and built some of the most innovative land and water management projects with their own equally innovative equipment available in this industry.
Source Hagestein-Opheusden
All this is as a result of living in a land where a large proportion of which is under sea level. There are about 160 companies in the Netherlands, with a combined annual revenue of over €1 Billion, active in this engineering sector, employing over 10,000 Dutch citizens who earn their living as highly educated and specialised professionals.
Living with water
These engineers are vital for life in delta regions, not only in the Netherlands, but worldwide, ensuring that our civilised existence and total infrastructure can survive the forces of excessive water levels. They are able to provide the basic social requirements and create the preconditions necessary for this standard. They have learned to live with the water; learned to build with the water. Today, the engineers are partly responsible for guaranteeing that we, as a society, can live safely, in our work and recreation.
Diverse
There are many different sub divisions under the titles hydraulic engineering and environmental engineering. They include: land reclamation, dredging, flood protection, coastal structural engineering and port development. The lion's share of this work in the Netherlands is controlled by a government department.
The Dutch Ministry of Infrastructure and the Environment has the greatest amount of this, followed by the water authorities, provincial governments, councils and finally the private sector. In Europe there are about ten large and midsize water companies some of which extend globally. They are involved with large scale projects such as port development, operation and maintenance, the inland waterways and canals, land reclamation and coastal protection. Even though these companies are active globally many have their roots firmly based in the Netherlands.
Material
With large dredging vessels, rock dumping vessels, sand hoppers, small inland water dredgers to keep the rivers free from silting the engineers have a wide variety of engineering, equipment at their command. The long list of equipment in this sector, developed by their own engineers with ample cooperation from specialist shipyards and suppliers, has enabled the large international capital intensive companies to increase the number of the 'tools of the trade' available in their fleet enormously. There are almost 3,000 Dutch companies associated with water technology; they are active in 73 countries. The American newspaper headlines read 'Let's bring in the Dutch' after Hurricane Katrina hit the city of New Orleans in 2005. Their experience is called on to protect flood prone areas in Indonesia, Bangladesh, Vietnam, Colombia, Mozambique, and also the USA! This is an international market that has a total export value of €18 Billion to the Dutch economy.